More than 30 years of experience, and 12 as formerly Itechgrup endorse us, our values: experience, references, certifications, success stories and business knowledge, ITeclan is a benchmark in the Information and Communication Technologies market.
The sum of gross value provided by our multidisciplinary teams means that projects and their management are carried out with talent. You have at your disposal the best professionals in the sector in Consulting, Engineering, Support and Training in Digital Security and Open Source services.
We are partners of SUSE, Micro Focus, Fortinet, Veeam and Yubico.

Security, risks and governance
Hybrid IT
Devops
SUSE Training & Solutions
We are open to methodologies that allow a win to win model of collaboration between customers, manufacturers and integrators.
We select the best technologies that allow a digital transformation of our clients that allows them to be more competitive, optimize resources and costs, and allow them to offer better value solutions and new products to their clients.
Our multidisciplinary team works together with clients and manufacturers, this allows, together with the best technology, to apply short-term milestones in the deployment of projects and to be up-to-date on the strategic changes of our clients.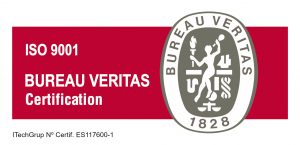 We make your business run